The CBL Gonzo Science Group (ECOSYSTEM ECOLOGY-Boynton Lab Group:
www.gonzo.cbl.umces.edu
) was assisted this summer by St. Mary's College of Maryland students working for St. Mary's River Project (SMRP:
http://smrpweb.smcm.edu
). Under the direction of Amy Drohan (pictured at left), SMRP Project Coordinator, they took on the painstaking task of constructing over a dozen Epiphyte Collector Arrays (below).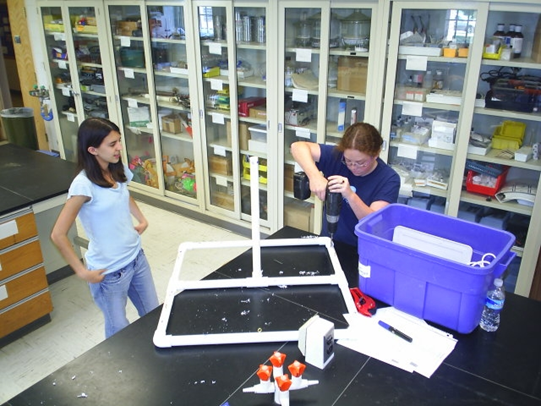 These PVC frames are used to attach Mylar strips which mimic SAV. The Boynton Group deploys these frames to measure and understand the dynamics of epiphyte accumulation on Submerged Aquatic Vegetation (SAV) in order to better monitor the health of existing SAV and evaluate potential locations for SAV restoration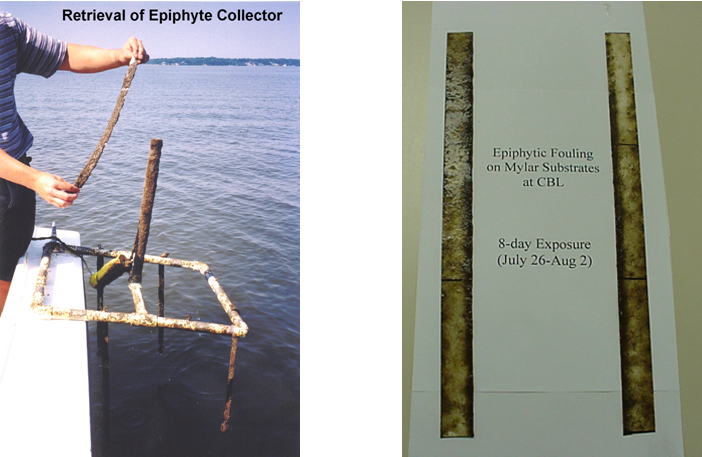 The St. Mary's River Project (SMRP) is a state and federal funded program administered through St. Mary's College of Maryland. SMRP investigates matters related to the water quality and ecological health of the St. Mary's River and the Chesapeake Bay. SMRP also works to promote stewardship and awareness of important environmental concerns within the local community.